The jobs with the fastest-growing salaries in NZ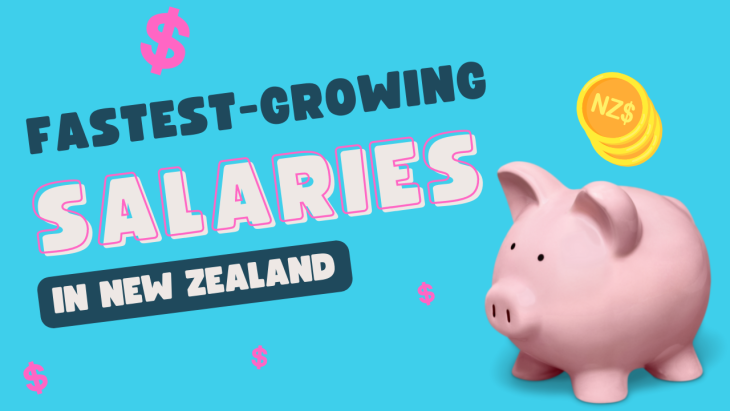 The Fastest-Growing Salaries in NZ

Many workers in New Zealand now enjoy higher salaries, in part due to the strength of the country's currency and its economic stability.
SEEK, an online employment marketplace, has released its August 2022's employment report detailing which jobs have seen the biggest increases in salary over the last year.
Workers who choose to specialise in high-demand fields such as sales, manufacturing, transport and logistics, and information and communication technology (ICT), saw a big boost in their pay as companies continue to compete for top talent in these fields.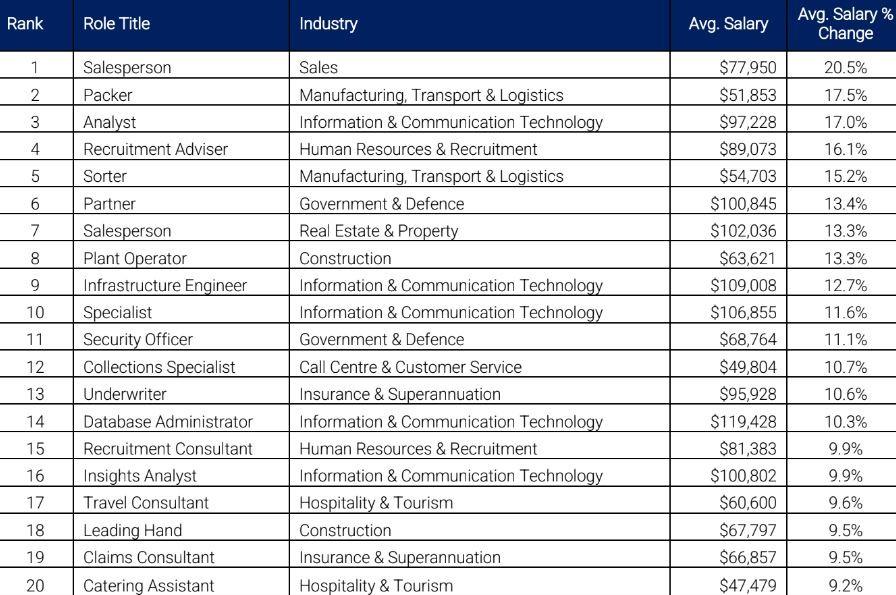 Top 20 fastest growing salaries by highest average advertised salary change – May to July 2022 vs February toApril 2022.
It's a good time to be a salesperson in New Zealand, where Seek's latest salary data shows that salespeople have the fastest-growing salaries.
According to Seek's latest salary data, salespeople were offered the biggest pay rises in the three months to July - up 20.5 per cent compared to the previous quarter, with an average salary of $77,950 per year.
Packers in the manufacturing, transport and logistics industry came in second place on the fastest-growing salary list. They were being offered an average salary of $51,853 - up 17.5 per cent from the last quarter.
Information technology analysts, who were in third place, saw an increase of 17 per cent in their average salaries to $97,228.
Of the top 20 fastest-growing salaries, most roles saw growth between 9.2% and 17.5%
There was also an increase in the number of jobs being advertised with the three regions seeing the biggest growth Taranaki, (+24%), Waikato (+14%) and West Coast (+12%).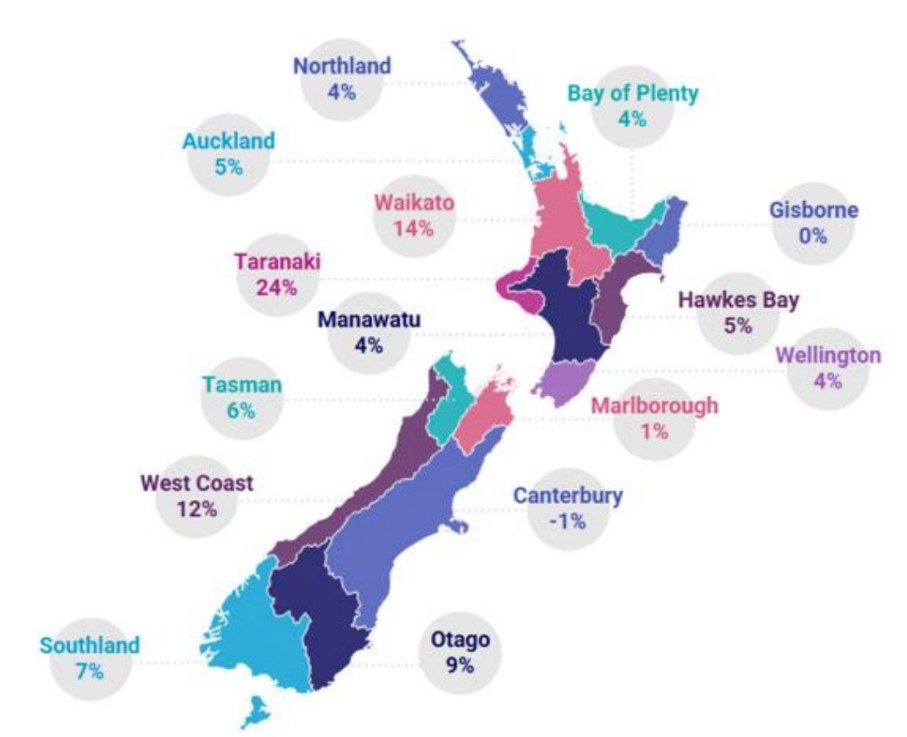 Job ad percentage change by region



It's no surprise that the job market is heating up. With a host of skills shortages across the country, the opportunities are there for those who can demonstrate their worth.
Looking at the top three jobs that have seen the biggest pay rises in recent months, it's clear that employers are willing to pay more for the right employees in strategic fields.
Are You Looking for a New Job?
Check out our listings here.

Article and Images Source: SEEK