Canstaff and Alliance to Bring Over 200 Migrant Butchers to New Zealand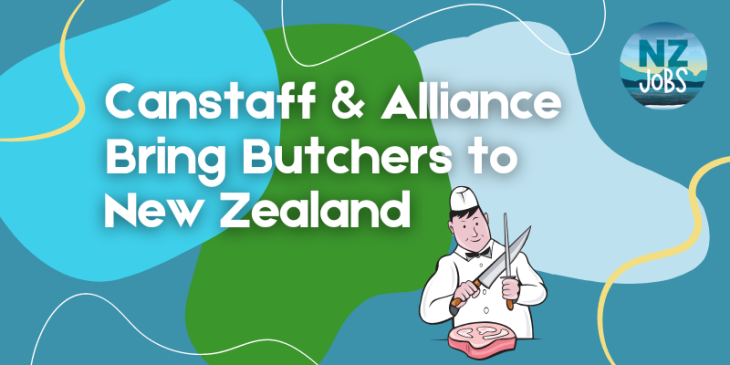 New Zealand's meat industry is booming, and there aren't enough skilled workers in this and many other industries.
Canstaff has attracted butcher and boner applicants using the NZ Jobs website and successfully brought 19 butchers to New Zealand in January 2023, with another 57 arriving in February. Experienced in various aspects of butchery and trained to New Zealand standards, they will be working at Alliance's processing plant in Lorneville, New Zealand.
However, despite this mass recruitment, a huge demand for skilled meat processors remains.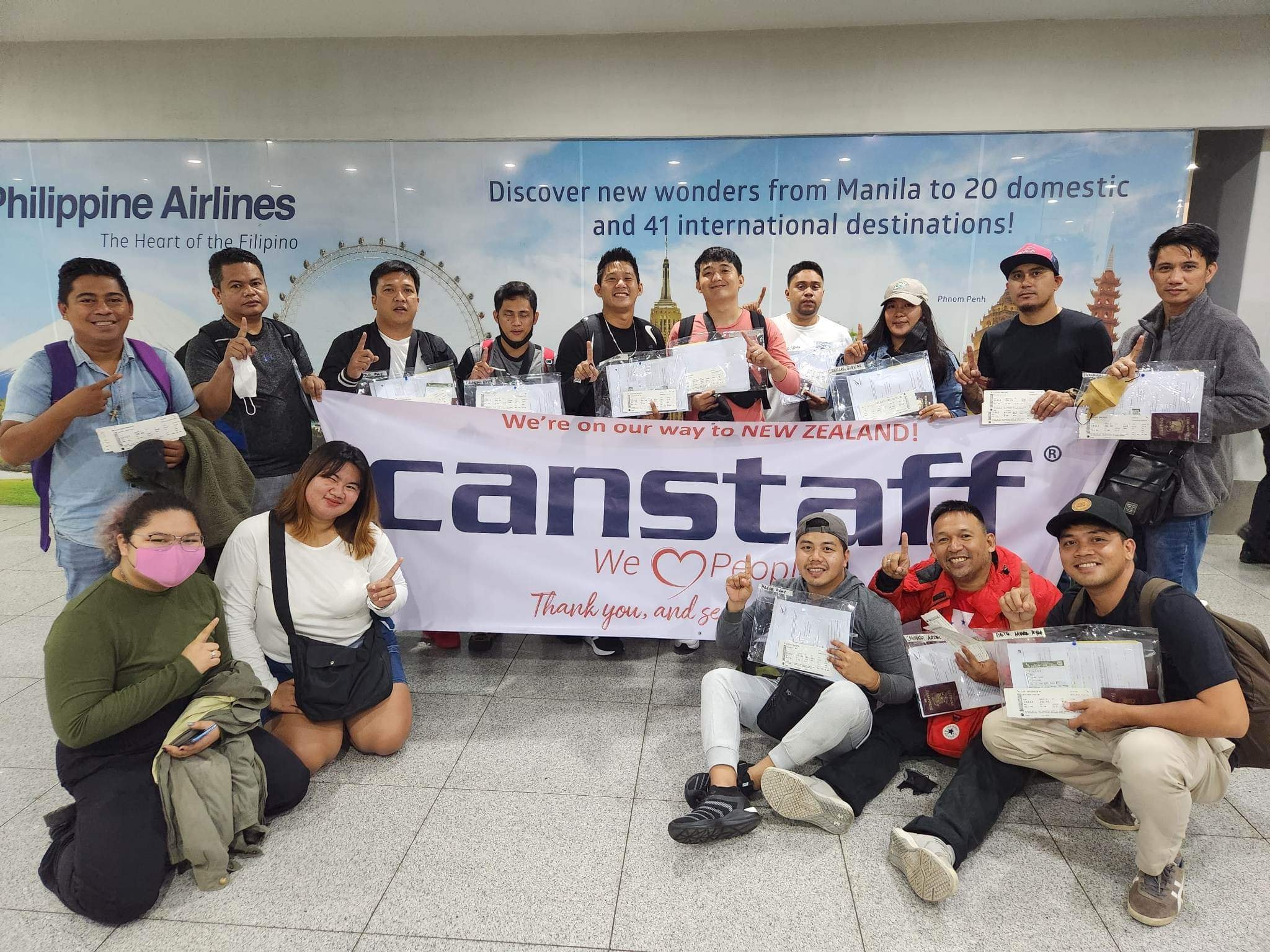 New recruits leaving Manila airport, bound for a new life in New Zealand.

New Zealand's Meat Industry is Booming
New Zealand's meat industry is booming. The total land area of New Zealand is 26.8 million hectares, of which 13.3 million hectares is farmland. Over 63% of New Zealand's farmland is beef and sheep farming alone!
As for livestock processing, over 1.2 million tonnes (carcase weight equivalent) is processed annually. Of which, 90% is exported, generating $10 billion in export revenue in 2021.
The meat industry is New Zealand's single largest manufacturing sector, employing 25,000 people in processing. Despite this, there is still a shortage of skilled workers to fill positions. The Meat Industry Association stated in December 2022 that at least 2,000 more staff are needed.
These labour shortages contribute to delays in processing, affecting everyone from the farm to the supermarkets. In an interview, Southland Federated Farmers president Chris Dillon said there had been "massive delays" for farmers wanting to get livestock to the meatworks.
"Without sufficient labour, companies cannot run their processing plants at full capacity," says Sirma Karapeeva, chief executive of the Meat Industry Association (MIA). "That can have a flow-on impact for animal welfare, farmer wellbeing and the regional economy".
Canstaff uses NZ Jobs

Welcome to New Zealand!

To help address these shortages, Canstaff used the NZJobs website to attract international butcher and boner applicants. They were overwhelmed by the response they received, particularly from the Filipino community, with hundreds of applications received daily. These numbers show how effective NZJobs is as a recruitment tool.
In addition to attracting candidates through our website's job board, NZJobs provides employers with complimentary advertising on our social media channels. These social posts significantly increased the reach of Canstaff's job ad.
"The beauty of using NZJobs is that it's easy and free - unlike other similar job boards that charge hefty fees to list our vacancies!" Matt Jones, Director of Canstaff.
Canstaff is an employment agency specialising in recruiting skilled tradespeople for jobs in New Zealand, Australia, the UK, and Canada. They work across the construction, civil construction, engineering, manufacturing and logistics sectors.


Experienced and Trained in NZ's Standards
The butchers Canstaff brought to New Zealand are very experienced with meat processing and animal products.
Before arriving, they undertook a comprehensive training programme run by the education provider, GBCT, to ensure they met New Zealand standards.
Topics covered included slaughter, butchery, filleting, packaging, quality assurance, health and safety, food and hygiene standards, and English language skills testing.
The butchers will work at Alliance's plant in Lorneville, New Zealand. Alliance Group is New Zealand's only 100% farmer-owned red meat co-operative and opened its Lorneville plant in 1960.
Lorneville, located in New Zealand's Southland region near Invercargill, is a small area known for livestock farming.


Massive Demand for Skilled Workers
Butchers are one of the most in-demand skilled occupations in New Zealand. To help meet demand, an additional 200 positions are being filled through the two companies relationship over the next few months.
Use NZJobs to Attract Talent from New Zealand and Overseas
NZ Jobs' website is a centralised place to find jobs in New Zealand. NZ Jobs lists job vacancies from around the country and helps employers and recruiters connect with candidates online.
It's currently free for employers to post their job listings on the site, removing the barrier some businesses face when looking for new talent. Additionally, we share many listings across NZ Jobs social channels, including a Facebook page with over 75,000 followers.
It's easy for job seekers too! You can advertise yourself to employers by uploading your CV to the site. Suppose a job is posted that matches your skills. In that case, your profile displays, and a prospective employer can contact you via the site's messaging service.


Conclusion
We're happy to have been able to help Canstaff and Alliance find the skilled workers they need in New Zealand.
We know there is still a tremendous demand for labour across most industries. So, if you are looking for work in New Zealand, register with NZ Jobs to start applying today.
If you're looking to hire staff, list your vacancy for free and browse our resume database to connect with candidates from New Zealand or overseas.