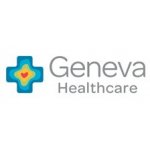 Geneva Healthcare
Geneva Healthcare
Auckland

,

Auckland

,

New Zealand
Auckland

,

Auckland

,

New Zealand
Company Information
About Us
We are New Zealand's trusted experts in aged care, illness, injury & disability support. Since 1996, we've been supporting New Zealanders to live their best life and thrive by keeping well, living independently and staying connected with their community.
We are also the industry's specialists in Temporary Staffing and Permanent Recruitment services that support healthcare facilities nationwide and overseas with reliable and quality total staffing solutions.
We are part of the largest network of healthcare service providers working closely with the Ministry of Health, District Health Boards, Ministry of Social Development, and with ACC as a preferred national provider to give our Clients 24/7 wraparound support with our qualified, security-checked, Geneva Certified workers, nurses and Allied Health professionals, who are carefully selected to match their needs. Our clinically approved support plans are personalised for our Client's requirements and preferences.
Our services are free to those eligible for government funded support. We also provide private funded services.
With a highly trained, multicultural workforce and offices nationwide, we are a leading force in the industry known for creativity and technology driven innovative solutions that enable us to be more responsive in the delivery of high quality healthcare and recruitment services.