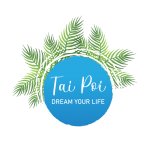 Tai Poi - Dream Your Life
Tai Poi - Dream Your Life
We are a leadership development company operating remotely online only where you can work from anywhere.
Upper Hutt

,

Wellington

,

New Zealand
Upper Hutt

,

Wellington

,

New Zealand
Company Information
We make it possible for you to work on your own terms and create a flexible schedule whilst offering the freedom to work from your laptop and phone. While no experience is necessary as we offer full online training to qualified candidates, it is important that you conduct yourself in a professional and positive manner.
Company History
Our company is based in the Personal Development Industry which is currently in over 150 countries around the world and has been running successfully for 10 years. Our business is growing rapidly, and our award-winning personal development products are in high demand.